Waihi & surrounds have returned to
Alert Level 1.
Passengers are encouraged to wear face coverings while riding our trains.
We ask everyone to help us to stop the spread of COVID-19.
Blog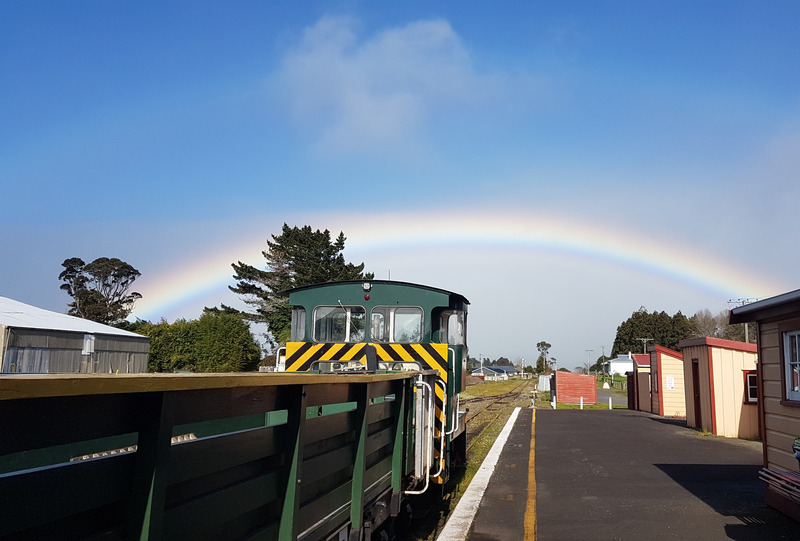 Loco 6 - looking beautiful!
Posted August 31, 2019
This was Loco 6 yesterday morning, sitting in a rainbow, all dolled up and just waiting for passengers.