Railway Closure:
Due to the COVID-19 Alert Level to 4, as at Wednesday, 25 March 2020, we will be closing all railway activities, including our overnight parking facility and shop. This will be for an initial four week period. We ask everyone to do their part to help minimise the spread of the virus.
Blog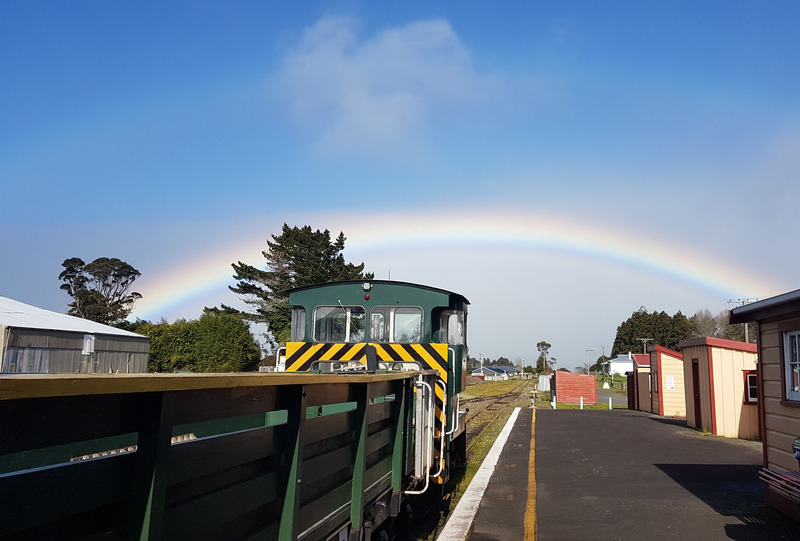 Loco 6 - looking beautiful!
Posted August 31, 2019
This was Loco 6 yesterday morning, sitting in a rainbow, all dolled up and just waiting for passengers.