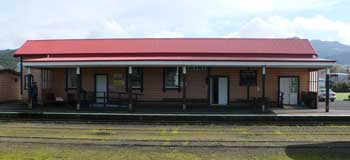 Waihi Station
Year 1905
George Troup B Type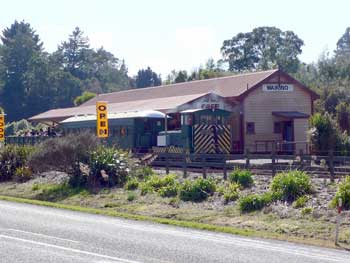 Waikino Station
Built as the second railway station at Paeroa in 1925 the station was moved to its correct location at Waikino and restored by the Department of Conservation in 1990. Goldfields Railway leases the Waikino complex which contains the Waikino Station Café and information centre, a comprehensive historic display on the districts mining and pictorial information relating to the Karangahake walkway features.
Waikino Station
Waihi Yard
View of Waihi yard showing group of motor trolley storage sheds.
Railway Village
View of Waihi complex showing ancillary buildings and railway houses built 1905.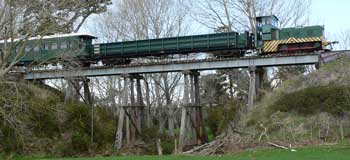 Historic Bridges
Goldfields Railway's line between Waihi and Waikino features three historic New Zealand Railway Bridges.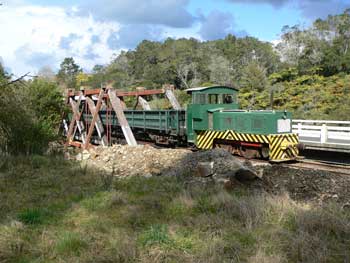 Waitekauri River bridge
Wooden Howe truss.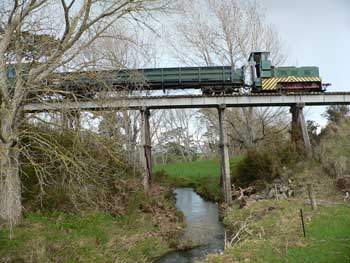 Waitete Stream bridge
Wooden trestle support, steel girder stringers.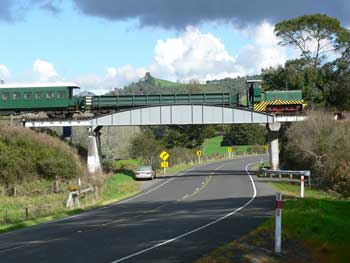 State Highway 2 Overbridge
Steel arched girder (ex west end of Karangahake Tunnel).